Welcome to Boston Rhinoplasty
Nose Job Plastic Surgery
Are you considering nose revision surgery to enhance your facial aesthetic? It is a natural desire because looking and feeling great are essential to living your finest life. The Boston Rhinoplasty team believes everyone is entitled to feel attractive and secure in themselves.
Dr. Daniel Del Vecchio of Boston Rhinoplasty is one of the most sought-after rhinoplasty surgeons in the country. He is known for giving patients incredible cosmetic results that look natural. Boston Rhinoplasty offers a wide range of nasal correction treatments to address all possible problems with how the nose looks.
This quality of service makes us a popular Massachusetts plastic surgery clinic for nose jobs. If you are ready for rhinoplasty or are thinking about it, Dr. Del Vecchio, founder and director of Back Bay Cosmetic Surgery and Boston Rhinoplasty and a board certified and Ivy League-disciplined cosmetic surgeon, should be your first call.
By choosing Boston Rhinoplasty for your facial procedures, you will be treated by a leader in the field of nose revision surgery. He is recognized for his ability to perform nose jobs that look entirely natural, and his work has earned him praise from patients worldwide.
Meet Dr. Del Vecchio
Dr. Daniel Del Vecchio, located in Boston, Massachusetts, is a famous plastic surgeon known for his expertise in nonsurgical and surgical nose job procedures. He also serves as the CEO and clinical director of Boston Rhinoplasty, which he founded.
Dr. Del Vecchio, who has been in the field for over two decades, is considered by many to be among the best cosmetic surgeons in the country. He has an eclectic Ivy League background and has made significant contributions to cosmetic surgery analysis, earning him the Plastic and Reconstructive Surgery® award for "Best Plastic Surgery Paper in the United States."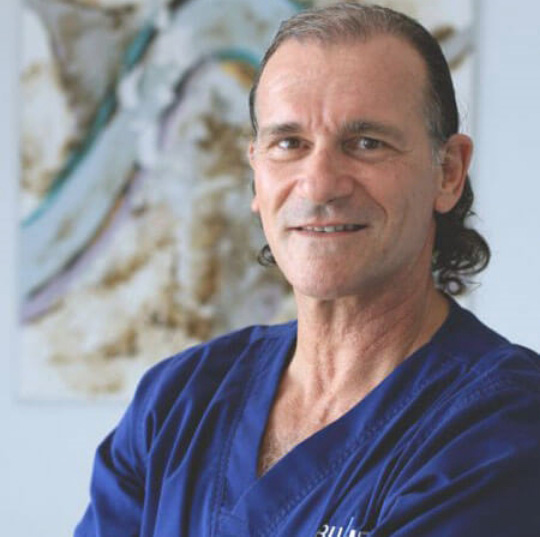 Rhinoplasty can fix many different issues with the nose's appearance. A nose job may be the solution if you are unhappy with your nose due to its size, shape or other features. Even minor adjustments to the nose can dramatically affect the face's overall image.
The best result is a nose that looks balanced and goes well with the other features of your face. Achieving this could require minor changes or open surgery. It depends on how many structural changes are needed to achieve the desired appearance.
Dr. Del Vecchio takes his time with each patient and talks about the surgery in detail after figuring out the best shape for the nose based on what the patient wants. Each rhinoplasty is customized to the patient's needs and cultural background to get the most natural-looking results possible.
Rhinoplasty could be the solution if your nose makes you unhappy. Dr. Del Vecchio provides surgical and non-surgical rhinoplasty procedures to help patients find harmony in their facial features. Contact our Boston office today to arrange a rhinoplasty consultation.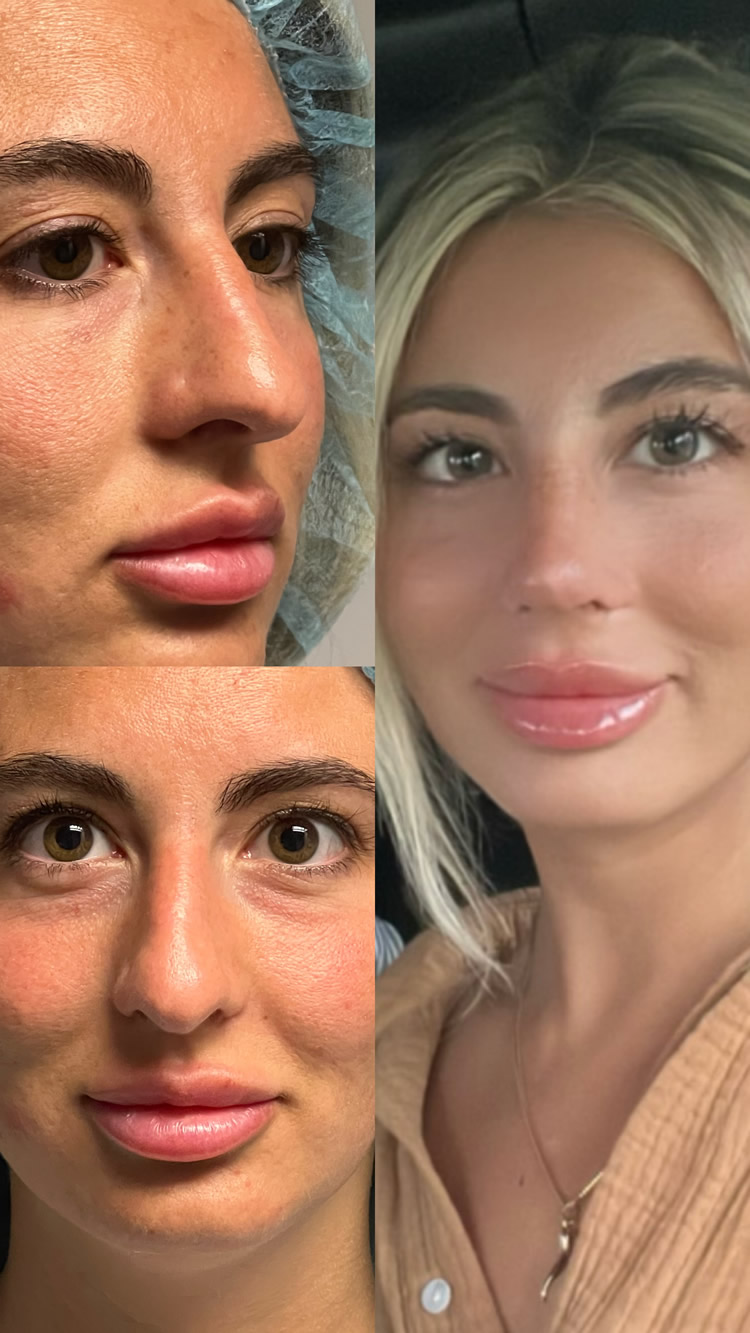 This is a 24-year-old female who desired cosmetic improvement in the appearance of her nose. She was concerned about the tip being to projecting in pelvis and wish to have her nose narrowed on front view. This is her results 14 days after rhinoplasty.
Patient Testimonial
"I had an amazing experience with Dr Delvecchio and his whole team ! I had a rhinoplasty done on 7/25/23 and my recovery and results so far has been amazing! I really did my research with this kind of procedure the nose can be really difficult and so I wanted to find the perfect fit! Right away at our consult I knew he was the right fit for me he was very calming and cool and I loved his mannerism confidence and personality! So far it's been about 3 weeks and my nose is looking just how I wanted it to look and my swelling is subsiding a lot. I will attach pics of before and after just a couple weeks post op!"